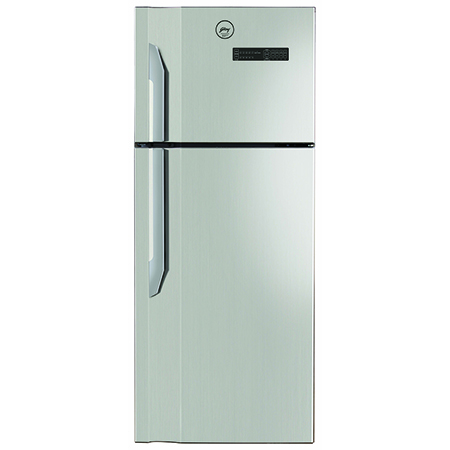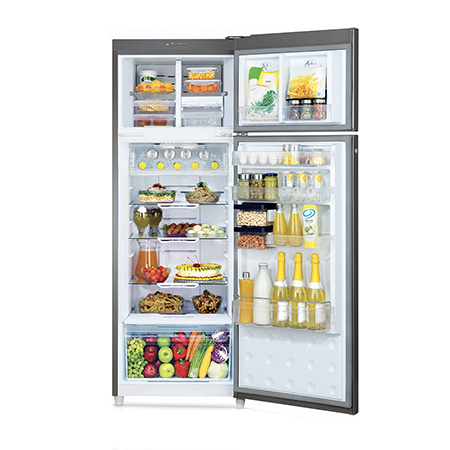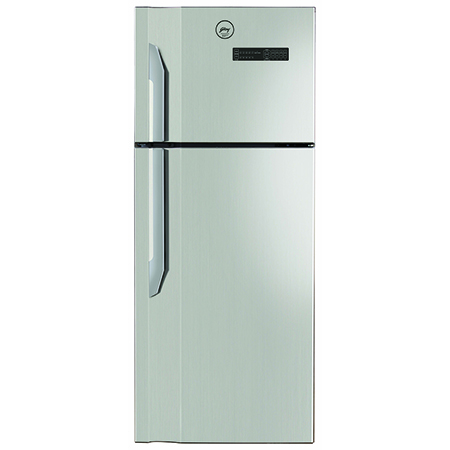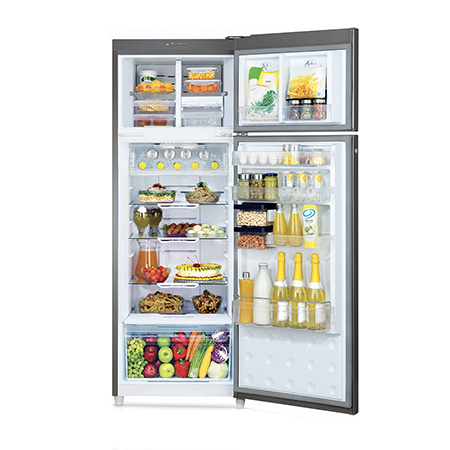 Godrej Eon Vibe Convertible 331 Ltr 2 Star Frost Free Double Door Refrigerator - RT EONVIBE 346B 25 HCIT ST RH
With its Fridge Freezer Convert Technology, this Godrej Eon Vibe Convertible allows you to use your refrigerator in four different ways - use just the freezer for preserving frozen essentials and switch off the rest when on a holiday, or convert the freezer also to fridge to store more veggies, convert the freezer to fridge and switch off the rest when your needs are very limited or use it the regular freezer fridge way. It also comes with a 10 year compressor warranty.
Key Features
Fridge Freezer Convert

Patented Cool Shower Technology

Faster Pull Down Time

Intelligent Operations

Intelligent Inverter Technology

2.75 inch Thickest Insulation

10 Year Compressor Warranty

100% Environment Friendly

Runs on Home Inverter

Largest Vegetable Tray

Widest Shelf

2.25L Bottle Space
Price
39000.00/-
(Inclusive of all taxes)
34950.00/-
(10.38% off)
(Inclusive of all taxes)
Due to partial lockdown/restrictions in movement in certain areas, your delivery might get delayed. Our delivery teams try their best to ensure you receive your order at the earliest. We request you to co-operate with us until then. For your queries on order status please reach out to us on support@godrejappliances.com. Stay Safe.