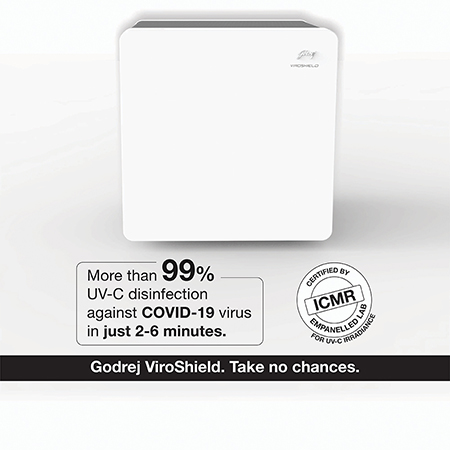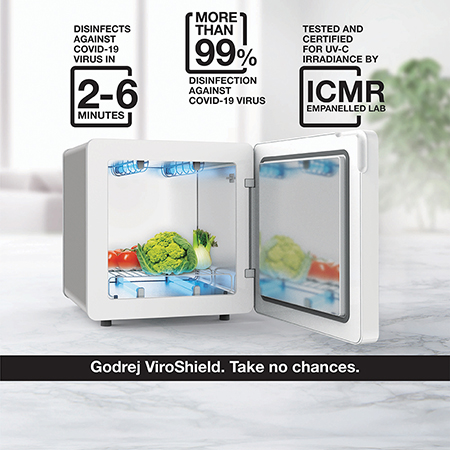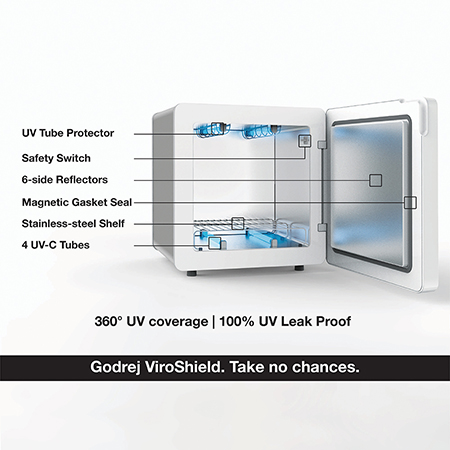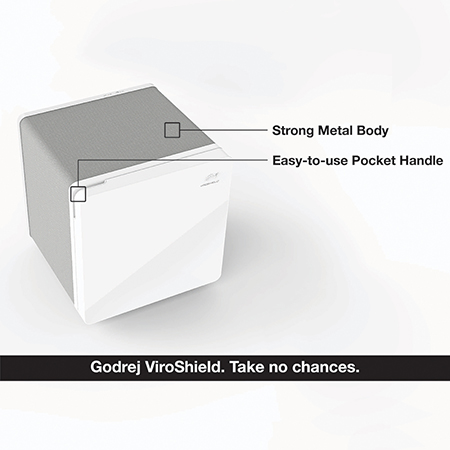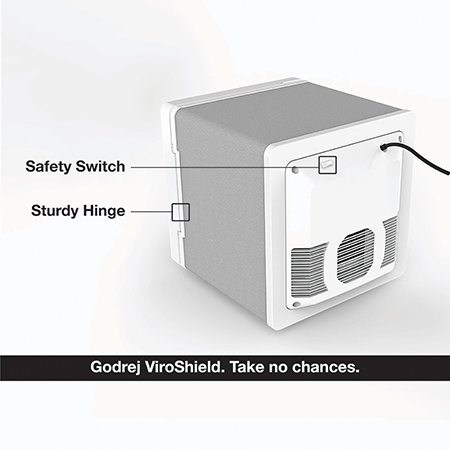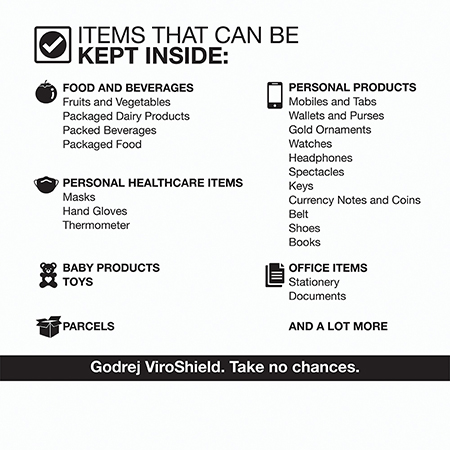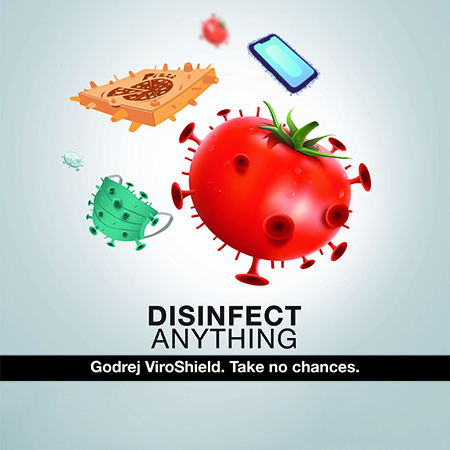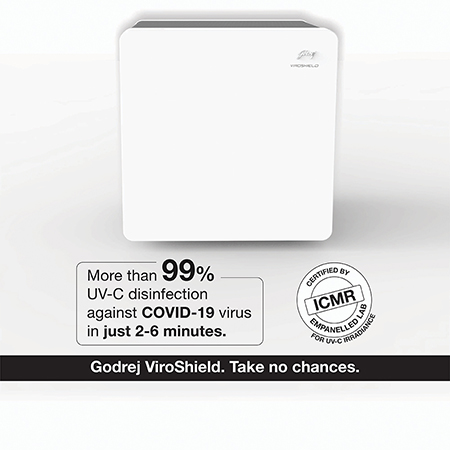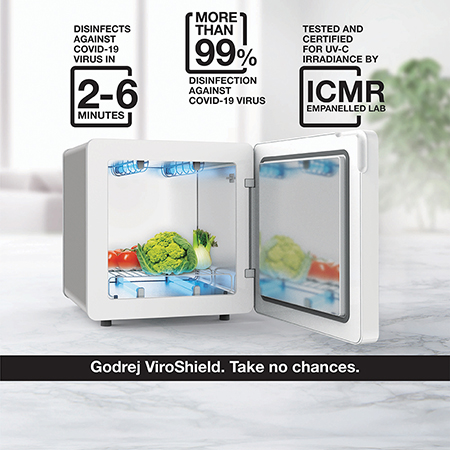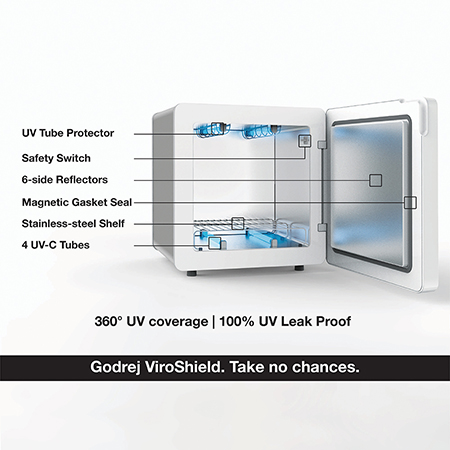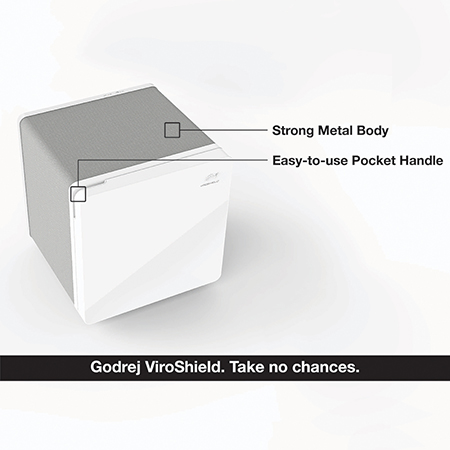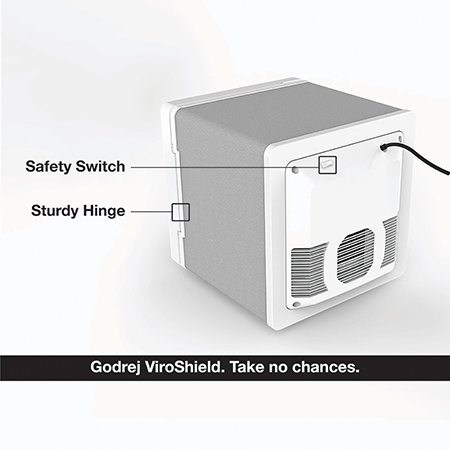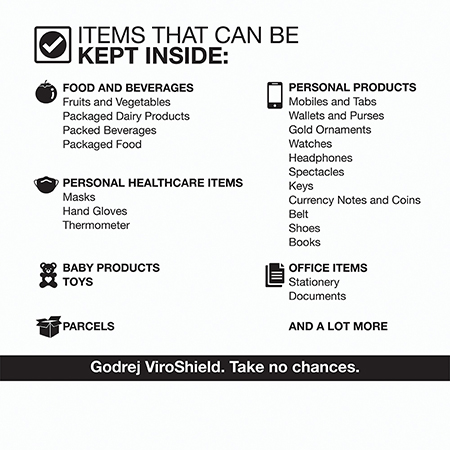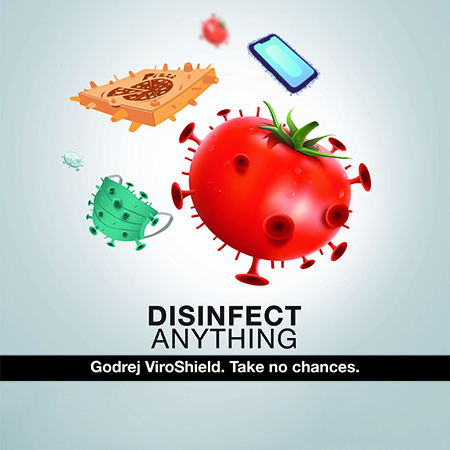 Godrej ViroShield 4.0 30L UV-C Disinfecting Device
Godrej ViroShield 4.0 can disinfect 99%+ Covid-19 viruses in 2 to 6 minutes through UV-C rays. Godrej ViroShield 4.0 has been tested and certified for UV-C irradiance by an ICMR empanelled lab.Across the world, UVC sterilization is an established scientific method for dry killing pathogens, viruses and bacteria including SARS-CoV-1. While there is no microbiological test study against Covid 19, UV-C disinfection is prolific and clinically accepted for Covid 19.
Key Features
More than 99% disinfection against Covid 19 Virus

Disinfects in just 2 to 6 minutes

Tested and certified for UVC irradiance

360°UV Surround Technology

100% UV leak proof Cabinet

30L larger capacity

1 Year Comprehensive Warranty
Due to partial lockdown/restrictions in movement in certain areas, your delivery might get delayed. Our delivery teams try their best to ensure you receive your order at the earliest. We request you to co-operate with us until then. For your queries on order status please reach out to us on support@godrejappliances.com. Stay Safe.